Creative resources
to inspire your career change
I'm building up a library of resources to help you on your search for career fulfilment. You're welcome to download these to help you get started. Some are free and just require an email in exchange, others have no opt-in at all.
My paid resources are designed to enable you to make an empowered and focused new start in career or life. They include an online programme: INSPIRED - Starting Again with Confidence and and e-guide: Connections to fuel your career change.
When you're making a new start but you're too busy, overwhelmed and exhausted to notice, you need to take time to pause.
This online programme and self-guided retreat offers you the space, time and focus to honour this significant transition and prepare you to fully embrace the next fulfilling phase in your life.
Wherever you choose to celebrate this occasion, you will have everything you need in this resource to reflect, envision and claim your future. You'll leave feeling refreshed, clear-sighted and empowered, ready to create the change you've been craving.
If you'd like to find out more about this new resource just click the orange button below and watch the preview video underneath.
Connections to Fuel Your Career Change
~ A guide for people who hate 'networking' but want to arrange interesting conversations with fascinating and helpful people ~
This 7- page guide walks you through the protocols and strategies for setting up, conducting, and following-up with valuable connections whose insights will help you make a well-informed decision about your career change. It answers these questions:
How do you make connections?

How do you set up meetings?

What are the 'rules'?

How can I prepare for a meeting?

What's a good structure for the conversation?

How and when to follow up?

What do you want this meeting to do for you?

What's the best mindset for a successful conversation?
The guide is available for £10 - email me for your copy: becky@freestyle-careers.com
FREE RESOURCES
I'm delighted you're ready to use these career change resources. I created them from a spirit of generosity and sharing best practice - and these are all for individuals to use in their own career change. Please respect that these resources are copyright with all rights reserved to Becky Kilsby and should not be rebranded or re-distributed for your own commercial gain. Please see my IP/copyright guidelines on the FAQs page.
Discover Works That Sets You Alight
When you're in perfect flow, time disappears and you're at the top of your game…
As mentioned in The Thrive List
My free e-guide to Work That sets You Alight allows you to dive into discovering the work that engages, absorbs and challenges you perfectly. If you invest a little time into this, you'll be much clearer about the type of work that lights you up and really fulfils you. When you've finished the activities in the e-book, drop me a mail (becky@freestyle-careers.com) to set up a free 20-minute consultation to discuss what you discovered and what you can do next to make your new career a reality!
Please note that by submitting your contact details you are agreeing that I can contact you. I take your privacy very seriously and will never share your details with others. For full details of my privacy policy see the FAQ & Policies page.
The Quick Guide to Career Change
& Career Resources
Understand what you need to consider in your career change, how professionals can help, and which resources can provide reliable information.
Download this free guide here.
6 inspiring ways to re-vitaize your career change
When you're stuck on your journey from one career to the next, you need something tried and tested to get you out of the confusion quagmire.
Here are 6 common career change sticking points, with 20 proven coaching solutions and 21 focused resources to re-vitalize you and your career change.
Download this free guide to creating more energy and focus in your life. By making a few small changes in your daily routine, you can unlock your ability to truly thrive.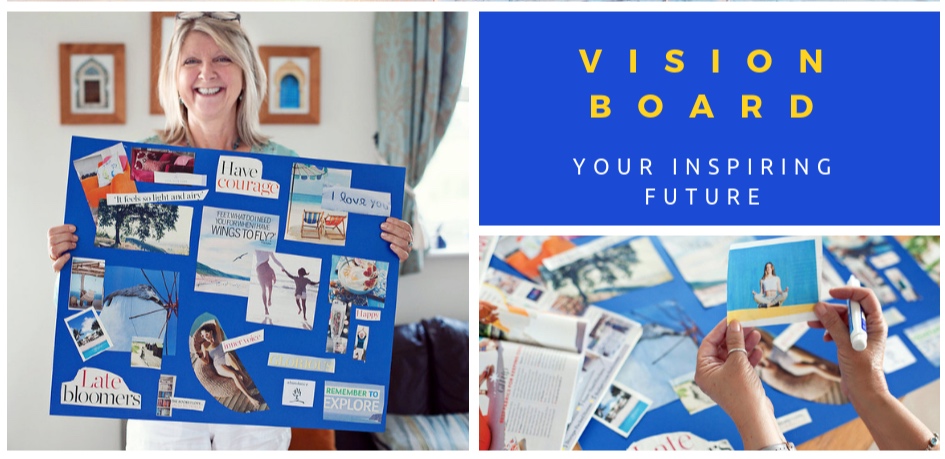 Then bring that vision to life!
Download my free guide to creating a vision board of what matters most to you, what you want more of in your life, and what you need to truly thrive.
And if you want to translate this into tangible goals for a more fulfilling future, contact me for your free Vision Board Explorer worksheet.
As mentioned in The Thrive List
Get Insider Offers!
Do you want to be among the first to hear about new offers, programmes and resources I'm launching?
Sign up here to subscribe to my regular careers newsletter, packed with ideas, resources, tips and career news!
You'll also receive my free guide to 'Discover Work That Sets You Alight' - and have some vital clues to your own fulfilment.
Please note that by submitting your contact details you are agreeing that I can contact you. I take your privacy very seriously and will never share your details with others. For full details of my privacy policy see the FAQ & Policies page.
Joining the Dots in your Career Transitions
'you can't connect the dots looking forward; you can only connect them looking backward.' Steve Jobs
Looking back on your career transitions is very revealing. The patterns and themes you notice are strong indicators of which values were fuelling your choices and which life themes were holding sway at the time. By being more conscious of these, it's possible to create a more fulfilling life, designed with clear intention and more fully expressing your deeper purpose. In other words, with this knowledge we can give the dots a better chance when looking forwards!
Identify your HOW and your WHY and build a more fulfilling future.
Word of the Year Guide & Explorer
Download my pdf. guide to discovering your Word for the Year here.
Then download my Word for the Year Explorer workbook using the box below and activate the power your word holds for you in the year ahead.
By downloading the Freestyle Word for the Year Explorer, you'll be saying YES to:
*greater clarity about what you want in your life
*living more authentically and intuitively
*managing your saboteurs
*creating new habits to really liveyour word
*setting clear goals for the year ahead
*creating your vision of a more fulfilled life
Ready to release your word alchemy?
Is your life out of balance?
Something's not quite working. You can't quite put your finger on what's missing, but there's a lack of balance. You're not thriving. If you have a nagging feeling of being unfulfilled but can't quite put your finger on which part of your life is not satisfying you, download my Freestyle Wheel of Life exercise to get clearer on which part of your life is asking for your attention. Otherwise, life can be a bit of a bumpy ride! This is a free gift from me to you - no sign up required.
As mentioned in The Thrive List
Become fluent in the language of emotions
.. and start elevating the conversation. Download your free copy here.
As mentioned in The Thrive List
..
I Want More.. What's missing in your current career?
Download this simple exercise to identify just what's missing in your current role.
You'll discover some important clues about which needs will drive your next one.
Rate Your Job Satisfaction
If you you're not quite clear on which aspects of your work are frustrating you, try my cool new resource designed to help bring it all into focus. In this free Job Satisfaction Wheel, you can focus on each aspect and rate how satisfied you are with it. This really helps you to identify what you would like more of - either in your current role or in your next one. I've written a full guide in my May blog so you can really dive into discovering more about what you really want from your work. This is completely free and no sign up is required - but do let me know what you discover and whether I can help you get into action to make the changes you're looking for.
..
Making Change Happen - The Freestyle Change Project Sheet
This project sheet accompanies my careers article: Start From Where you Are - Riding the autumn wave. You'll find the process explained in the article and you can use this for planning any type of change in your life or career. Do let me know how it works for you!
Just hit the button below and request the Freestyle Change Project Sheet.
Free Infographics
Infographics that give the top-line for career-change topics
All right reserved - Becky Kilsby.
If these quick guides help you get clearer on why you're feeling stuck in your own career change, I'm delighted!
If you want to do something about that. I'd love to hear from you: becky@freestyle-careers.com